As well as being our first home league game of the season the visit of Raynes Park Vale saw the launch of our new programme, simply called "Hanworth"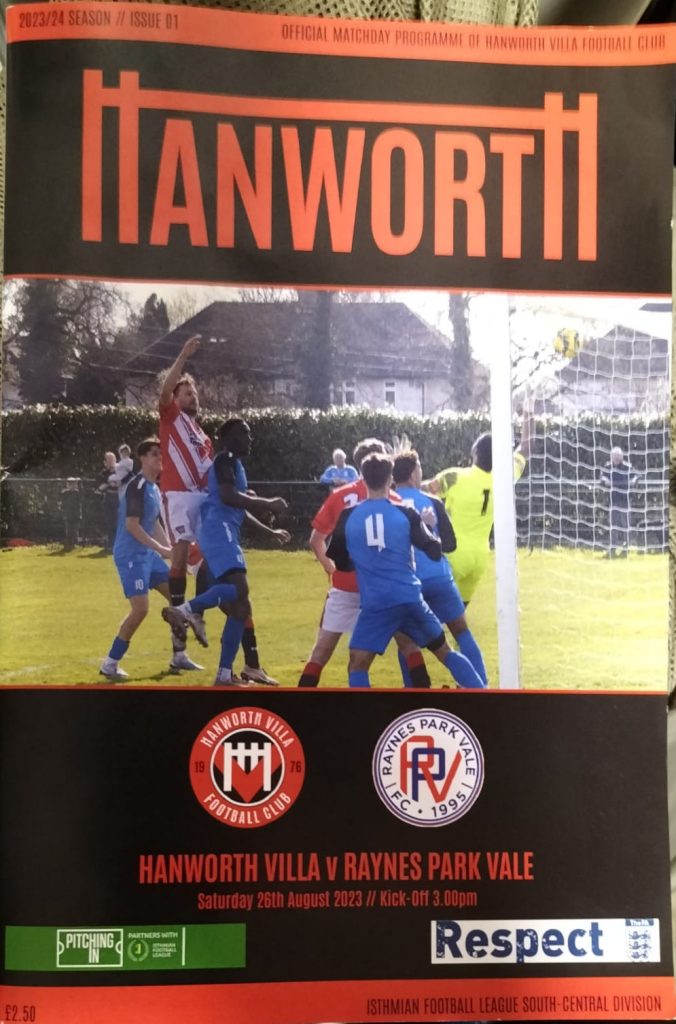 32 pages of stats and information about our club.

There's a piece from James Connor our chairman with his thoughts on the past season and his hopes for the future.

Simon Haughney – the manager – talks about the start of season and gives his honest assessment of our past couple of games.

Feature about our opponents Raynes Park Vale and their progress through the leagues.

Guest articles including The Non-League Paper, When Saturday comes and an interesting piece Don't Stop The Clock which looks at proposed changes to the game we love.

Our Youth Section gets its own article where you can find out about the exciting youth set-up at Hanworth Villa and where we're going next with it.
Match reports for both the away games against Chertsey in the league and our victory in the cup against Crawley Down Gatwick.

All this for £2.50 – bargain.