Isthmian League – South Central Division
South Park 1
Hanworth Villa 1
Brief summary
Attendance 87
On a night where I didn't manage to get to the game – thanks to a flat front tyre – I spent the evening glued to Football Web Pages.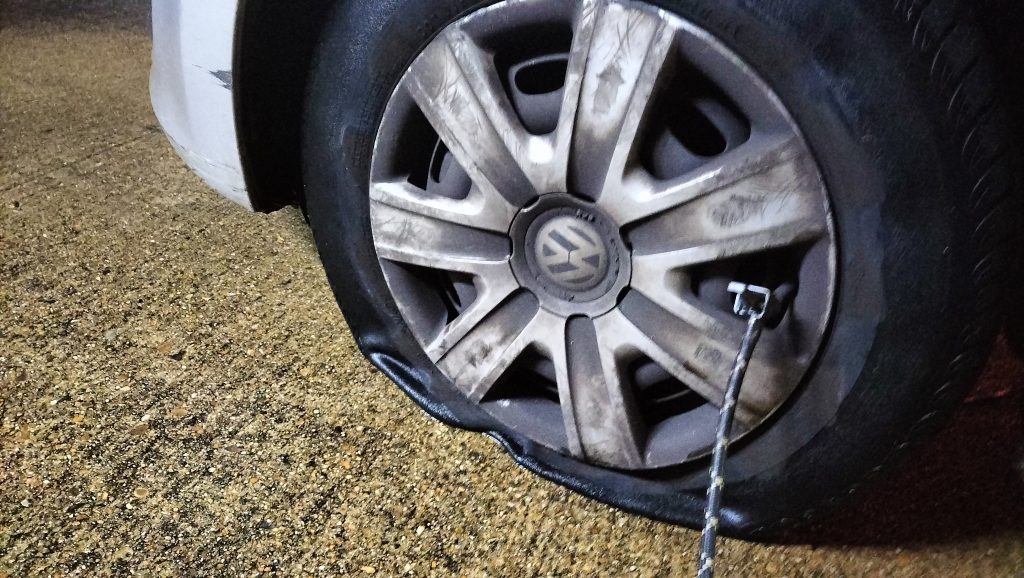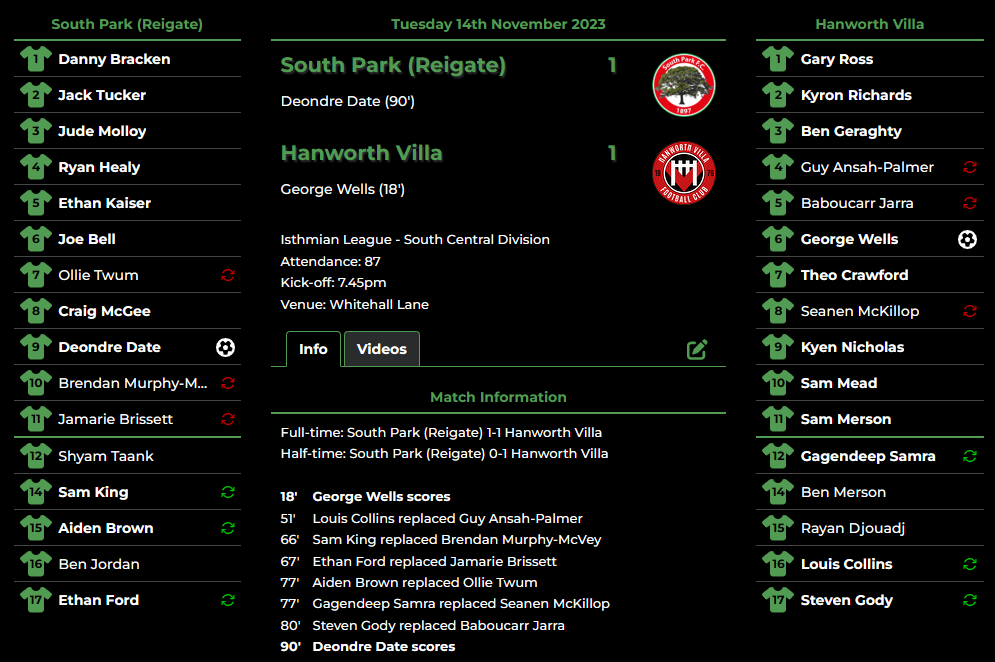 How we lined up
Starting eleven
1 Gary Ross
2 Kyron Richards
3 Ben Geraghty
4 Guy Ansah-Palmer
5 Baboucarr Jarra
6 George Wells
7 Theo Crawford
8 Seanan McKillop
9 Kyen Nicholas
10 Sam Mead
11 Sam Merson
Substitutes
12 Gagendeep Samra (replaced McKillop, 77′)
14 Ben Merson
15 Rayan Djouadj
16 Louis Collins (replaced Ansah-Palmer, 51′)
17 Steven Gody (replaced Jarra, 80′)
I was elated when (on 18 minutes) it flashed up that George Wells had got his third goal of the season.
I smiled wryly as each substitution was made through the second half and waited for the update to see that we'd added to our tally. But despair kicked in when it stated that in the last minute Date scored the equaliser. Gutting.
However, a point away from home is still better than none and could be crucial come the run in at the end of the season. Bring on Saturday.