15th April 2023: 12.30 to 1.30pm
At Hanworth Villa, Rectory Meadow, Park Road
Hanworth Villa Youth FC will be running an open day for any local 6-10 year olds looking for a football club for the 2023-24 season.
We are a recently formed youth club and run three teams at U10 and one team at U9.
We are looking to add to each of these teams as well as creating new teams in the younger age groups for next season.
We are also specifically recruiting players to join u15 and u17 teams for next season.
Our Adult First XI coaches and Head Youth Coach ran an hour of skills and training while looking to invite players to join or form teams for the start of the next season in September.
The Open Day took place on the first team pitch at Hanworth Villa FC from 12.30 until 1.30pm. Everyone was invited to stay on a watch the Hanworth Villa first team play Bedfont Sports later that afternoon.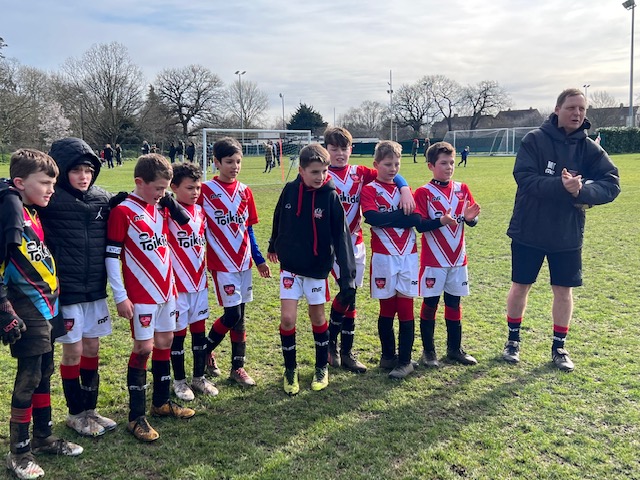 For further information
For more information about our youth football set-up contact [email protected] or call 07909 516 828.